The Hidden Object Show Series


Average Rating: 3.3/5.0
based on 2 game reviews
TV Game shows have crossed over into the realm of Hidden Object Games, and the result is the fantastic Hidden Object Show Series! Search for clues, solve puzzles, play for fantastic prizes - all under the watchful eye of your friendly and funny game show host. (And there's even a studio audience to cheer you on!)


(The latest games are listed first)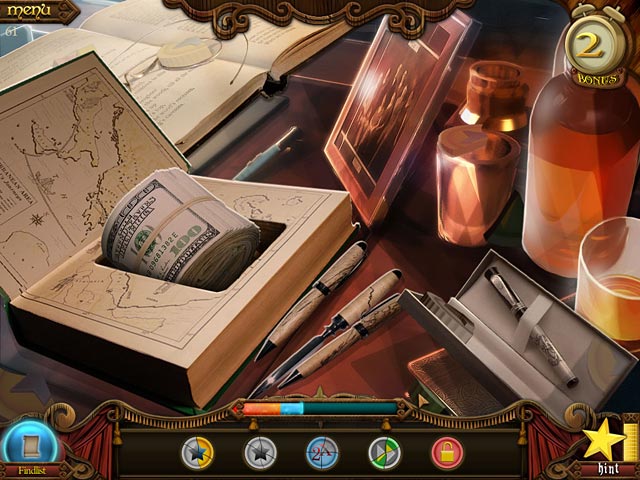 Millionaire Manor: The Hidden Object Show
Your grandfather has disappeared! The only clue he left is a cryptic message about a game show that no longer exists.
Can you overcome the mysteries of the Millionaire Manor and stop the macabre machinations of a madman? Can you uncover the secrets of your unhinged Host?
Take on the challenges of The Hidden Object Show once more and save your fellow contestants from a gruesome fate!
The Hidden Object Show: Season 2 Review
Rating: 3.0/5.0
He's baaaaaaaack! Your favorite game show host returns with an all new season of the hugely popular and bestselling Hidden Object Show! (Applause)
Once again join the show and compete for fabulous cash and prizes - as your favorite game show heads to the local amusement park!
Solve many new puzzles amongst the clowns and roller coasters, and try your luck at winning that adorable teddy bear!
Read more about The Hidden Object Show: Season 2
The Hidden Object Show Review
Rating: 3.5/5.0
Compete for fantastic prizes (including the fabulous toaster) in this exciting and refreshing take on the Hidden Object Games genre!
Under the watchful eye of your game show host, spin the wheel and play for cash and prizes. The many levels include the much-loved hidden object games as well as many other different styles of puzzles that are sure to keep you glued to the game. Solve the many puzzles and compete for the chance of winning $5,000,000!
Read more about The Hidden Object Show
Wiki